This page was last updated 2 October 2018.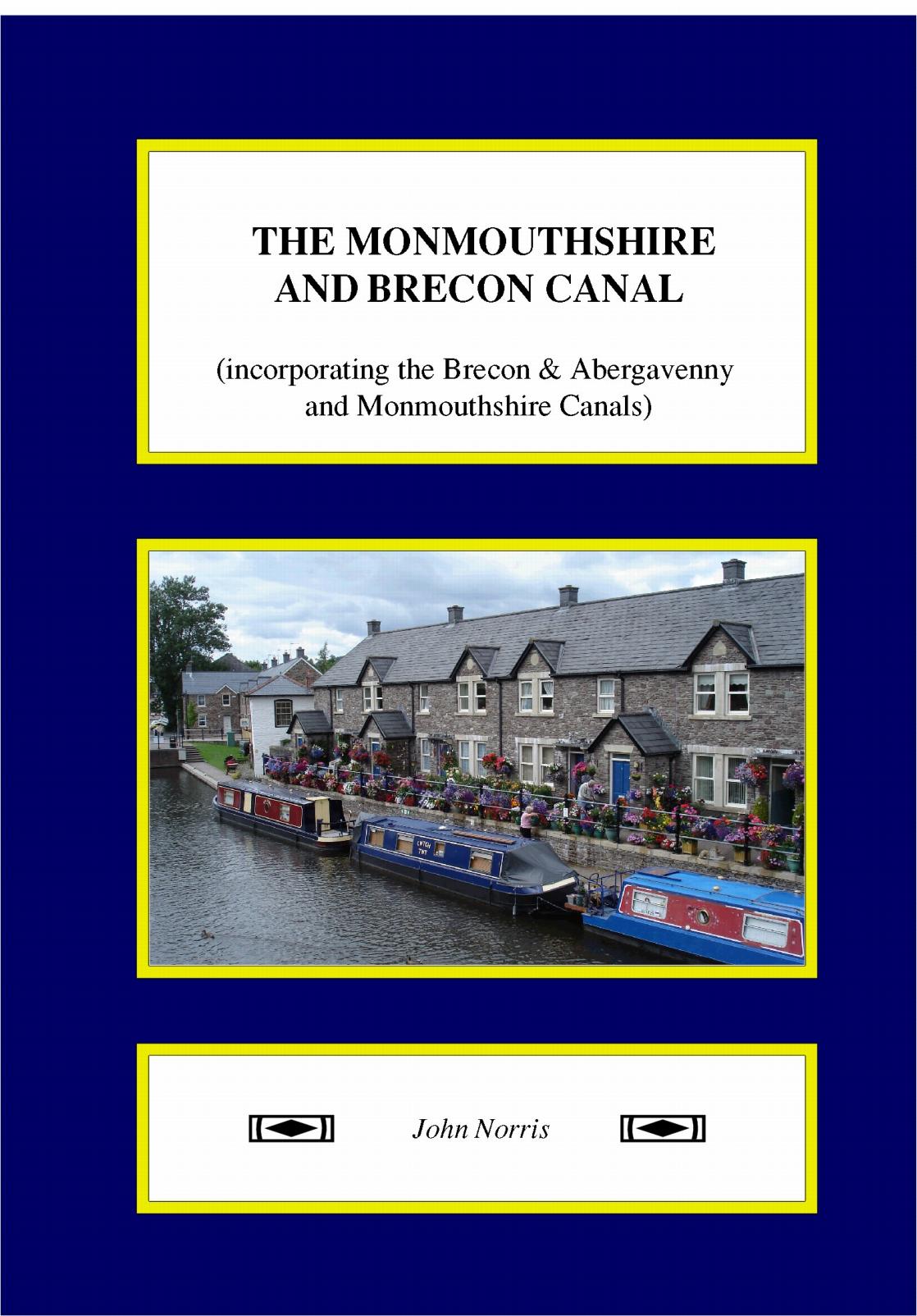 ISBN 978 0 9517991 5 4
The Brecon & Abergavenny
section of the Monmouthshire and Brecon
Canal
The sixth edition of this acclaimed guide, the last edition under my hand,
was published in February 2012 and stocks ran out in 2016**. Having
sold Archimedes in 2016, while both us were still fit, I felt unable any
longer to maintain the guide with yearly updates and five-yearly new
editions. I'm very pleased to report that the guide has been taken
over by Phil Hughes, to whom I formally assigned the copyright.
Copies of the current edition under Phil's hand may be obtained by post from:

Fourteen Locks Canal Centre,
Cwm Lane,
Rogerstone,
Newport,
South Wales
NP10 9GN
Tel.01633 892167; email:mail@fourteenlocks.co.uk
at £8.00 plus 1.25p post & packing.
There is a new website for the guide: www.monandbrecguide.wales.

Contact details for Phil Hughes, to whom all enquiries should be directed, are:-
email: nefyn@aol.com
telephone: 07971 235182.
**I still have a few copies of the superseded 6th edition for anyone wanting to complete a set, obtainable by post from J.R.Norris, The Birches, off Wickham Hill, Hurstpierpoint, Sussex BN6 9NP at £7.65 + £1.35 p&p.
The 2016 update sheet for the sixth edition can be downloaded here.
REVIEW
Here follows an independent review by Greg Chapman of the previous (fifth) edition, reproduced with permission:-
This is an A5 sized, 82 page, spiral bound book with a full colour cover. John Norris produced his first edition in 1991. Now a fully revised fifth edition, with four more pages than the previous edition, published in May 2007, is available.
When John sent me a copy of this latest edition he reminded me of my previous review, saying I "expressed the hope that in the next edition I would incorporate the section south of Pontypool into the main body of the guide. The same point was made by other users and in the new edition I have followed your suggestion". In fact, John has not done what I had in mind but, on reflection, what he has done will make more sense to boaters, though less so to walkers. The southern end of the canal, beyond the section still to be restored, remains as an annex.
With the changes to the structure of the guide there are now seventeen, 1:25,000 scale, "strip" maps covering the 30 odd miles of the main section of navigable canal. The maps in the appendix are also now in colour, but without the coloured background of the navigable section. As before, the very full map commentary is in smaller print than most guides. For those who need glasses, this might have made it difficult to read, but the two column format of the text in this section eases the situation and the big compensation is that it offers masses of detail.
Once again the background colour of the front cover has changed, to make it easy to recognise the new edition and, following the tradition for this guide, the cover photograph is not a "high season" view, but one from early spring. This allows you to see through the trees and get a feel for the surrounding hillside views from the canal, something that would not be possible in high summer.
Inside, the new edition replaces two of the four colour photographs, once again keeping the wonderful autumn scene near Birdspool but now includes views of a lock, tunnel and aqueduct, the obvious three structures for any canal. The many line drawings and additional maps to illustrate the history, etc, are retained from earlier editions.
As already hinted, this not just a canal guide for the boater. There are, for example, sections on local wildlife, industrial archeology and canalside furniture. There's even a Welsh Glossary. The "Walks" section, includes a map indicating where the five routes are along the length of the canal. For the boater there are sections on how to use locks, safety tips, advice on planning a cruise and where to moor. As one who takes dogs when boating, it's nice to see three veterinary surgeries, in Pontypool, Abergavenny and Brecon, listed in one of the appendices too!
As before, a separate pull-out sheet is provided in slots cut in the back cover. One side of the sheet lists stoppage notices and any other changes since the guide was printed. On the other is a chart listing every pub and hotel in the area with their telephone number, nearest bridge, opening hours, eating facilities, even whether there's outside seating or a garden and what additional facilities their might be, such as play areas, TV, golf or boules and, most importantly, what ales are served. As pub management changes so frequently, this idea has got to be a good one, although, it might be a good idea to take a copy of the sheet with you and keep the original at home.
John tells me that he had hoped that the last edition would last five years, but it "sold out in under four. This time I have increased the print run to 5000 and am once again hoping for five years." Certainly, this guide deserves to sell as well as ever.
When I first reviewed this guide, I said "Forget Nicholson! This labour of love is all you'll need for this waterway." With this edition there's no reason to change that view! I used to say it is "the best guide to any waterway that has been produced by an individual, that I know". Let's drop the "produced by an individual" caution. It is the best guide to any waterway that I know.
Reviewed by: Greg Chapman
Home page